Create Calendar Events in Different SharePoint Site Collection Using Flow
I have recently been asked to create a solution where different calendars in the departments feeds into one master calendar.  It is fairly simple, but very useful especially the ability to create events in a completely different site collection.  This is where Flow is great!
Normally, when we enter the site names all the lists get populated in the drop down list, but calendar ('event' type) lists are not yet included.  I don't know why!  Initially, I thought of achieving this by calling Graph API, but it turned out to be easy!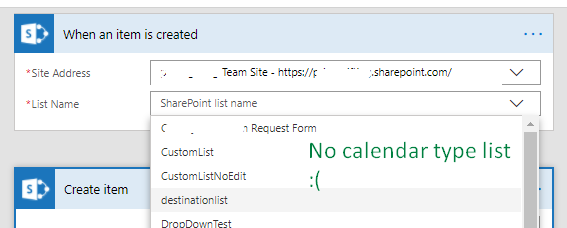 All we need to do is click 'Enter custom value' and type the name of the calendar list and we are sorted. Here is the trigger when an item is created in the calendar list on the root site.

Based on the trigger, an new item is created into a separate site collection where I have a master calendar.  Note that we will need to 'Enter custom value'.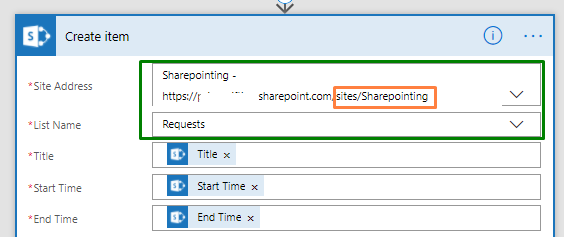 Happy SharePointing!
Please follow and like us: