Where is my Microsoft Teams Wiki data is store?
Microsoft Teams is a great tool and it brings many apps together and provides a consistent user experience. We can connect many apps, websites and tools through Tabs and Connectors.   Recently, I have been asked to explore options for hosting wiki pages and I thought Microsoft Teams Wiki might be a candidate.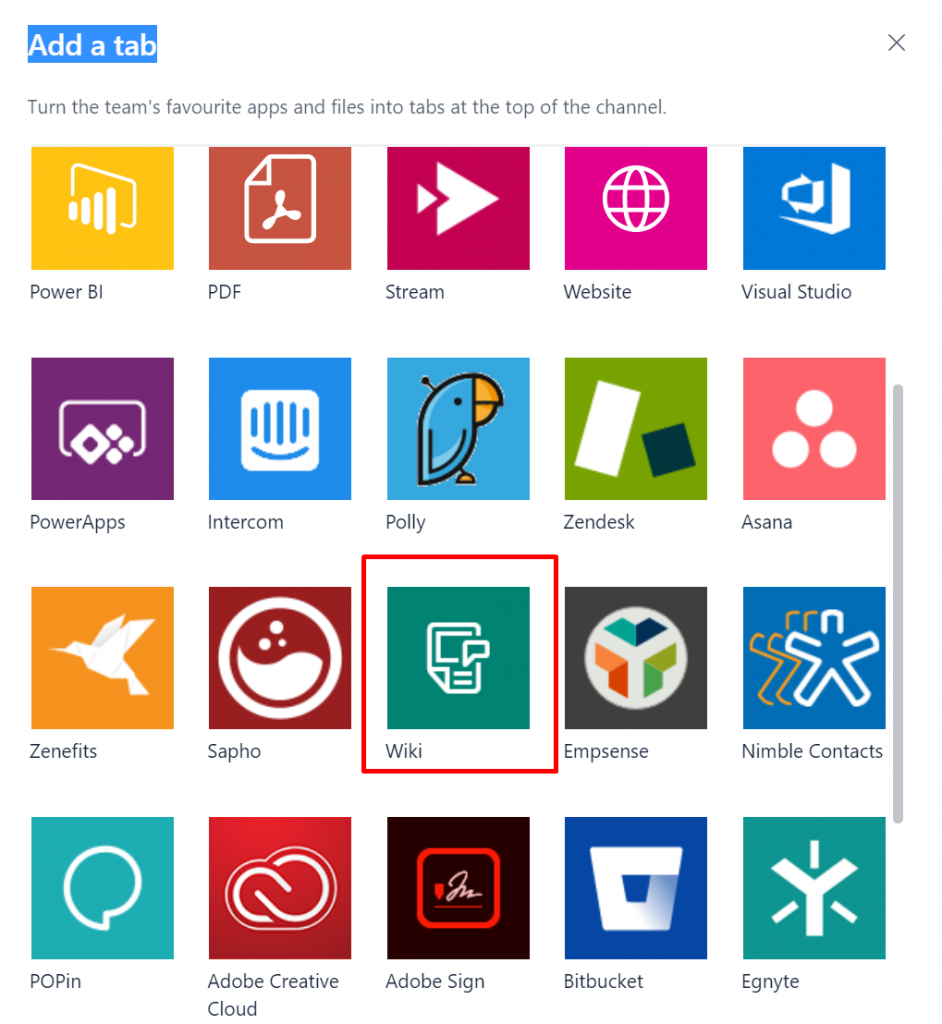 One of major concerns was that we were not sure where the data/pages are stored.  After exploring further I came across this article which suggested that Wiki data is stored in a list.  Today I decided to dig more deeper and came across a document library called within SharePoint site 'Teams Wiki Data' where the data is stored in mht files.
How do you get to this library.  This library is a hidden library so you can access this through a URL e.g. https://tenant.sharepoint.com/sites/SharePointer/Teams%20Wiki%20Data/Forms/AllItems.aspx.  I also noticed that after you have visited this library once, it started showing up in the site content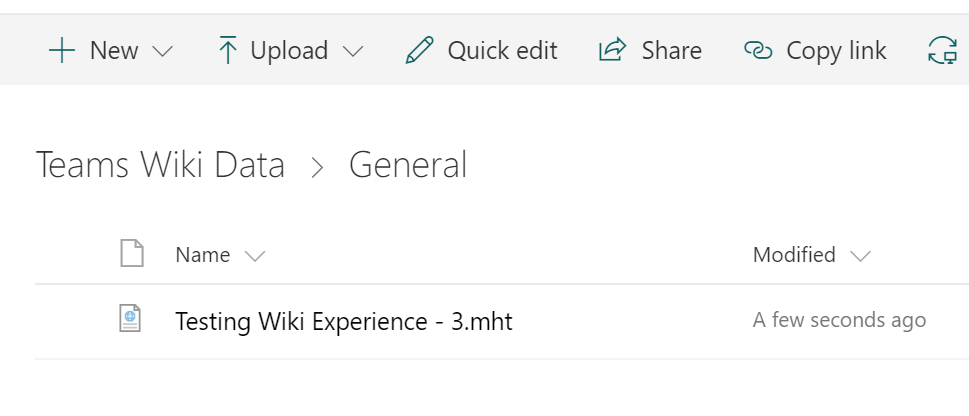 Each channel gets a Folder where Wikis related to that particular channel is stored.

If we modify the Wiki page/section in the Microsoft Teams, the mht files automatically get updated (this mht file is generated through data stored in a list, check the link above for more details about that list). For example here I have added some text through Microsoft Teams.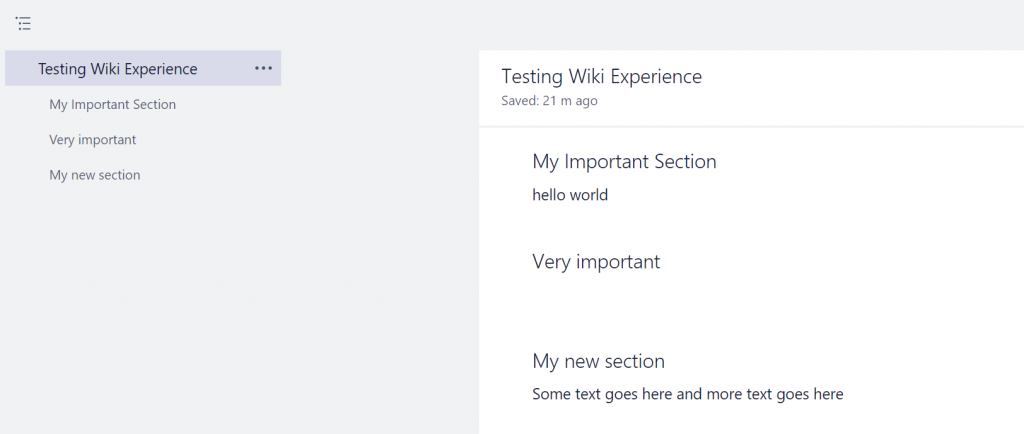 The document in the library automatically gets updated.  We can download the mht file and open it in the browser.

Happy SharePointing with Microsoft Teams!
Please follow and like us: